Pitch decks for startups & entrepreneurs
Turn your business idea into an amazing pitch deck for your next meeting
Get started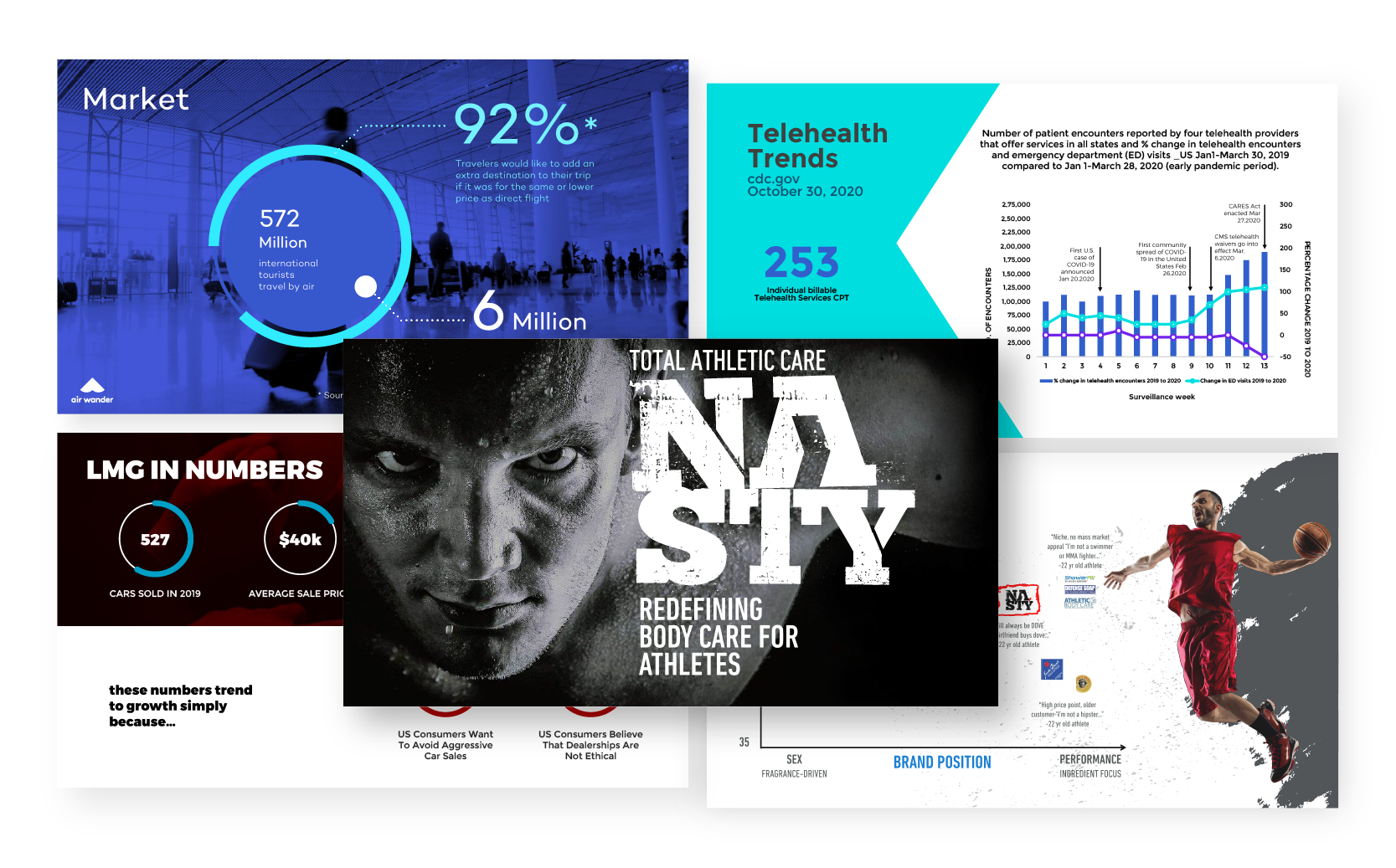 Craft your compelling pitch deck
Moreslides is a professional pitch deck development agency with experience in developing pitch decks for 500+ startups across the globe. Pre seed, startup event or a series D expansion raise, we have a solution to suit all your needs.
Content review
Detailed business analysis and content review to identify gaps. Structure the content to highlight the key points in the pitch deck to attract investors.
Professional design
Our experts can create an engaging design to make your business idea get noticed by an investor. We use visuals and infographics to convey your messages in a clear way.
Funding Expertise
We have created pitch decks for more 500+ startups at various stages of funding across the globe. We know exactly what is demanded by the investor community today.
Project samples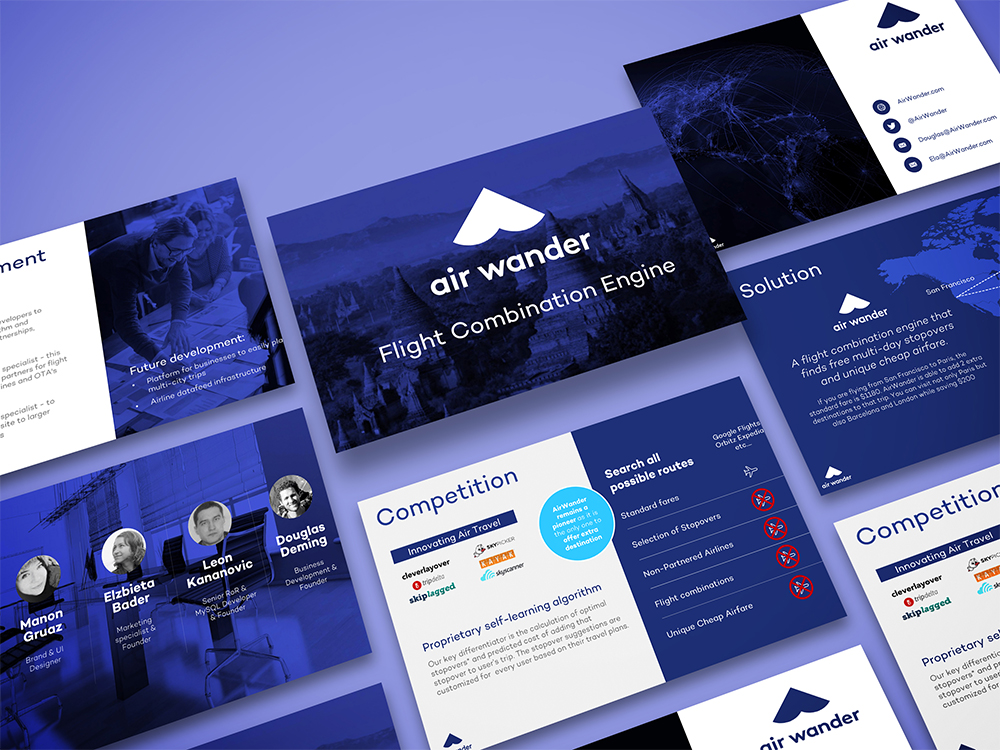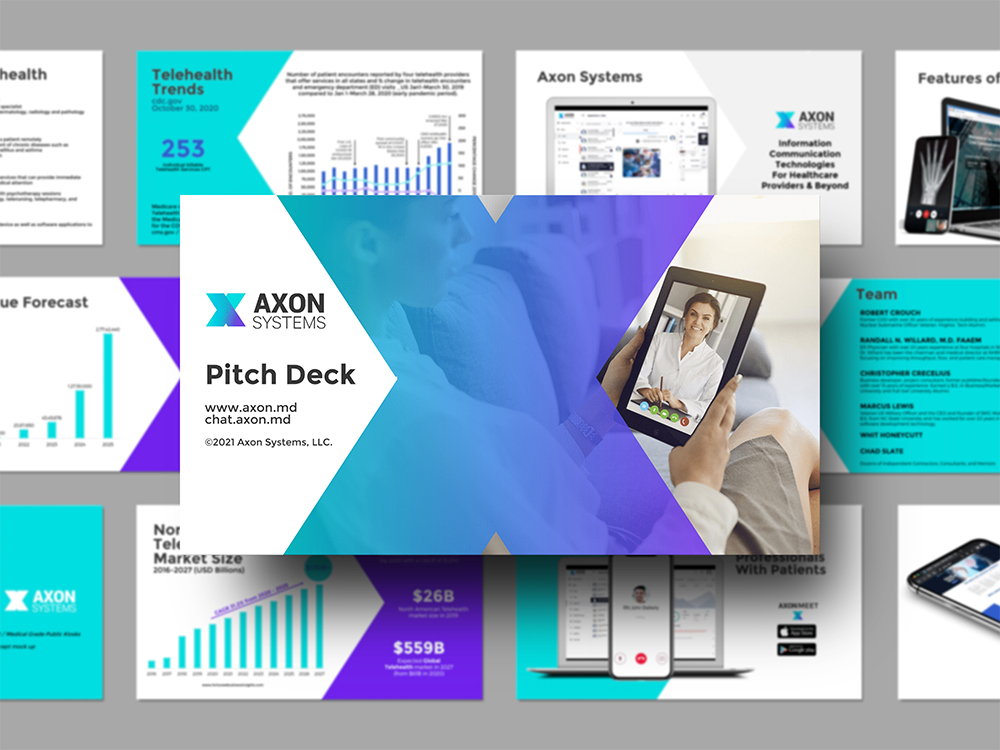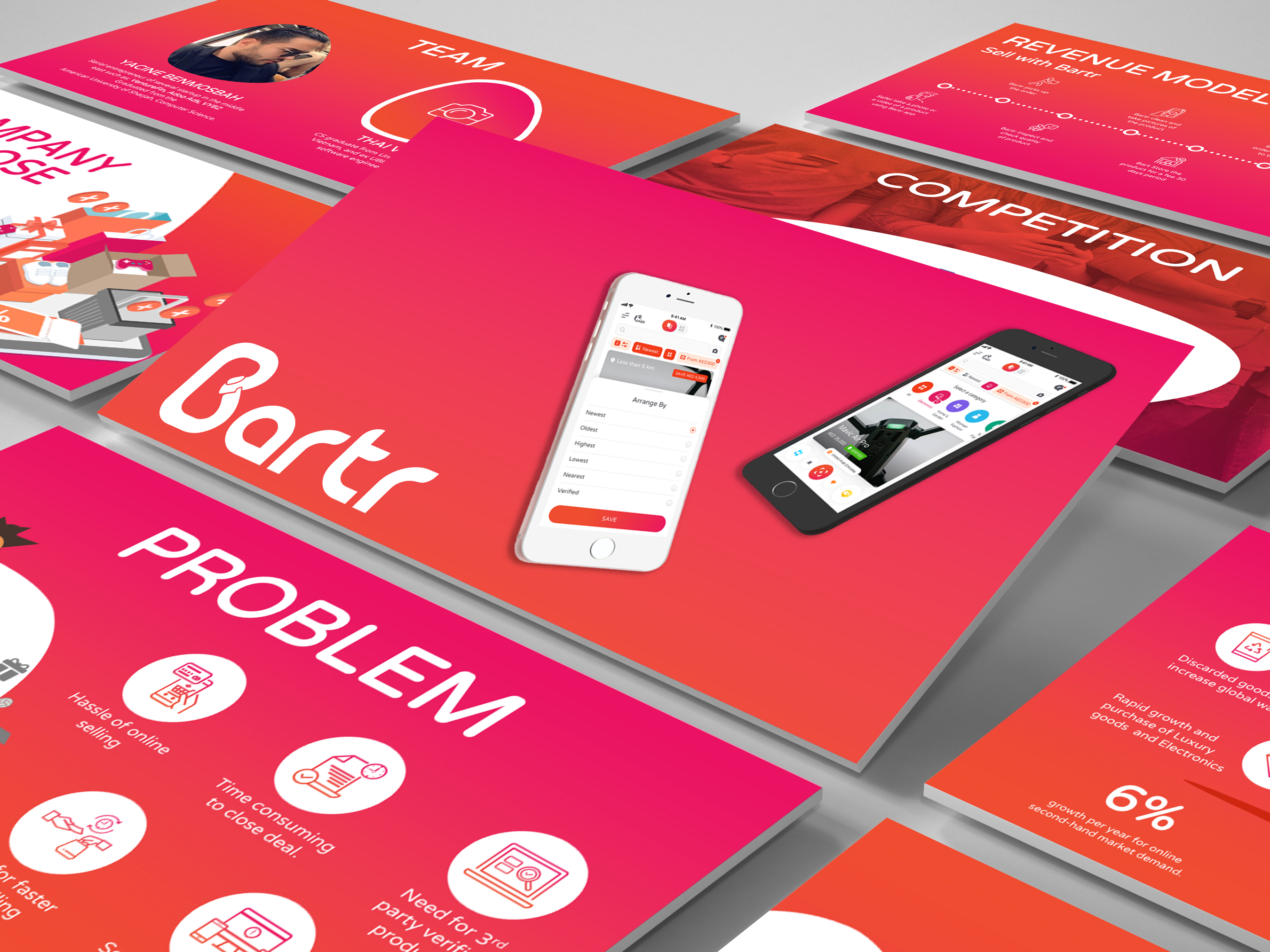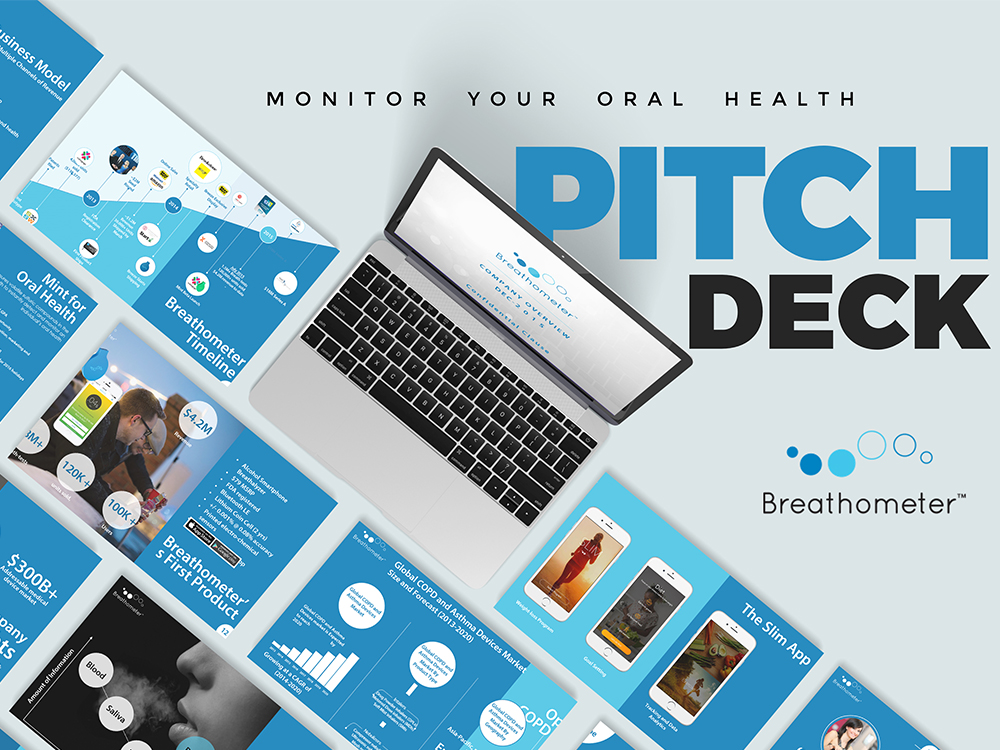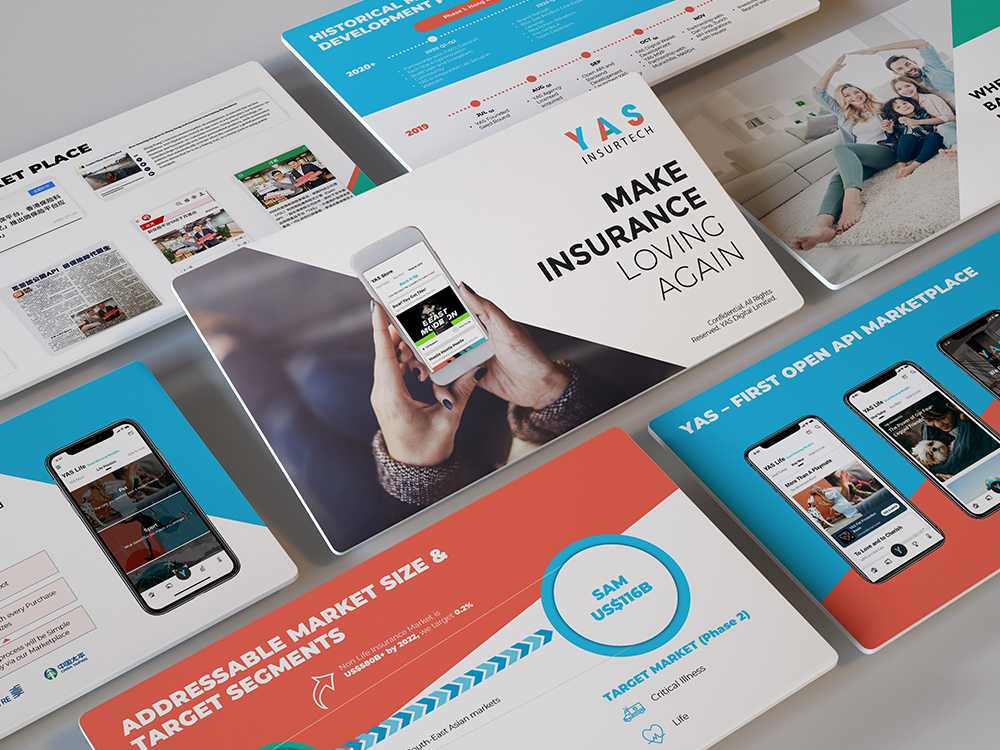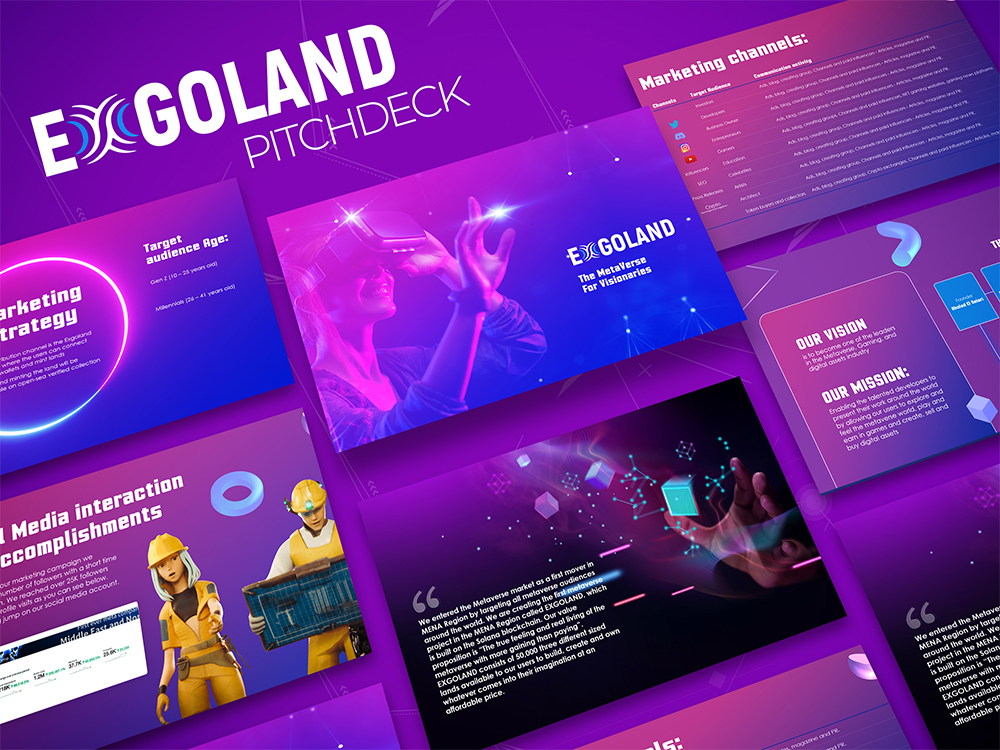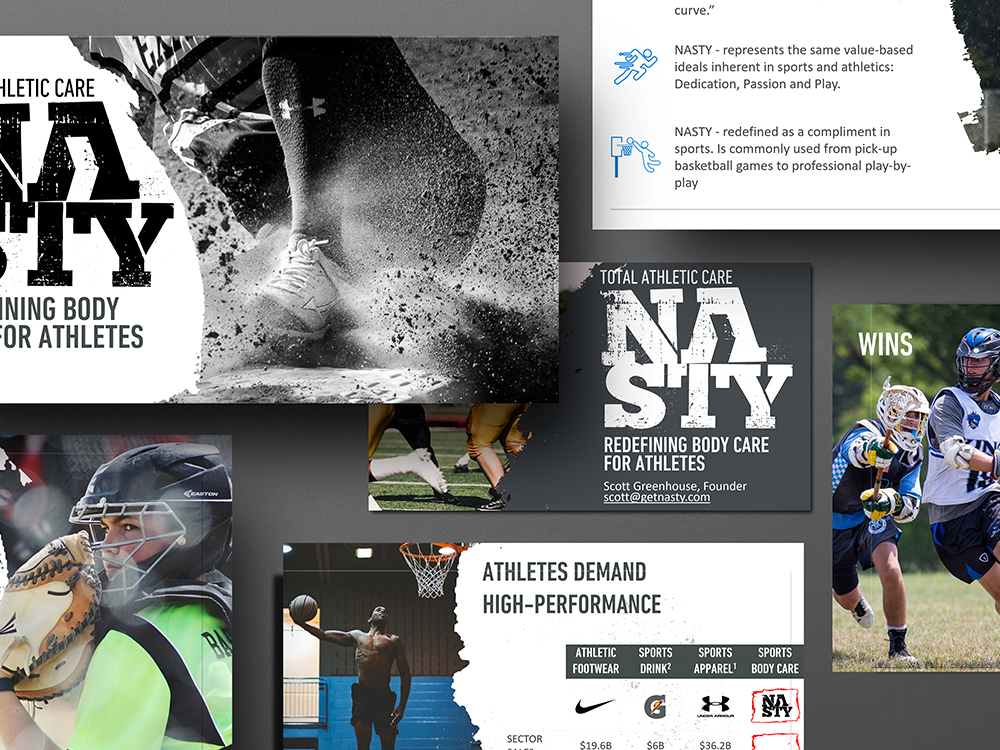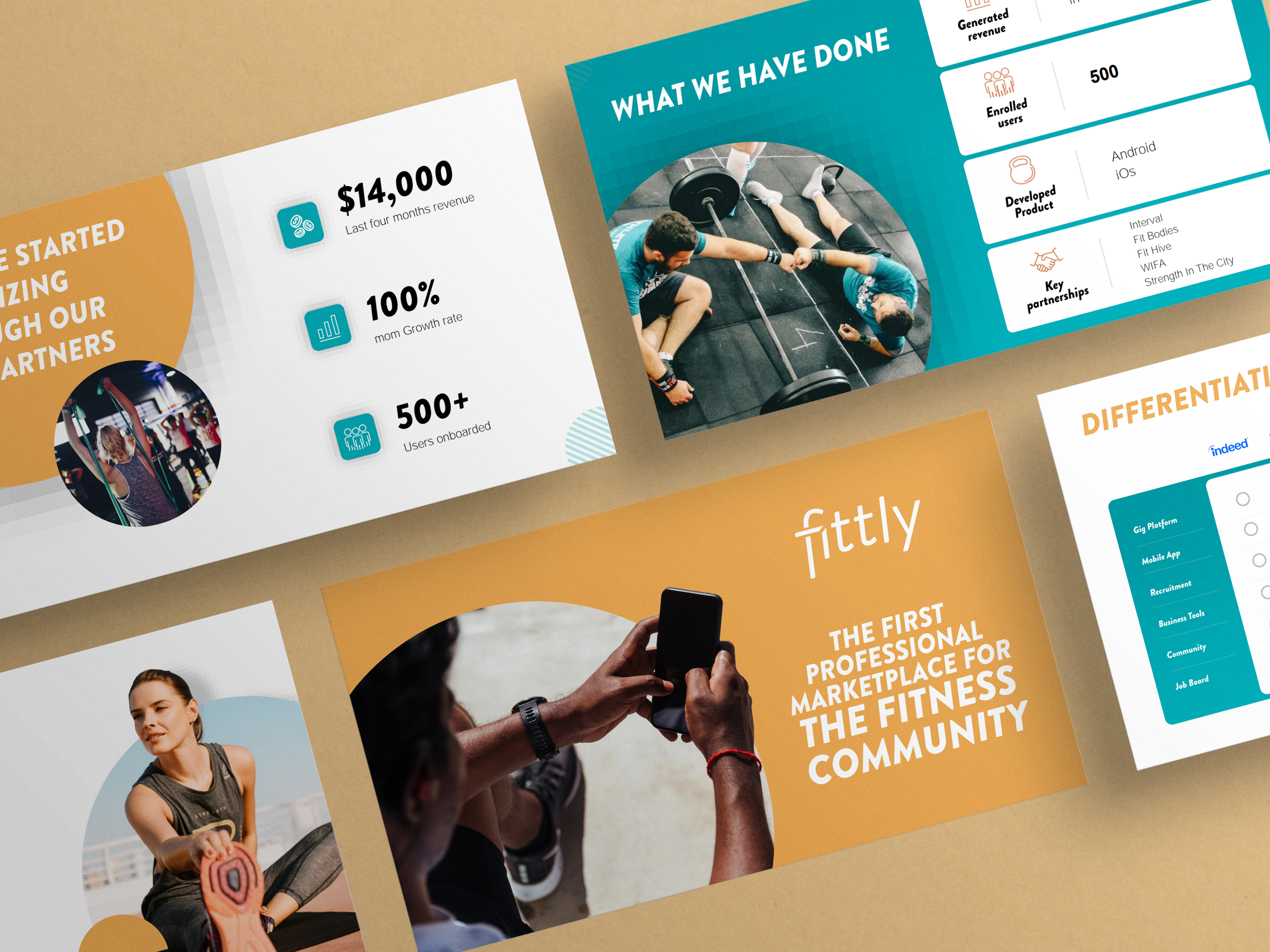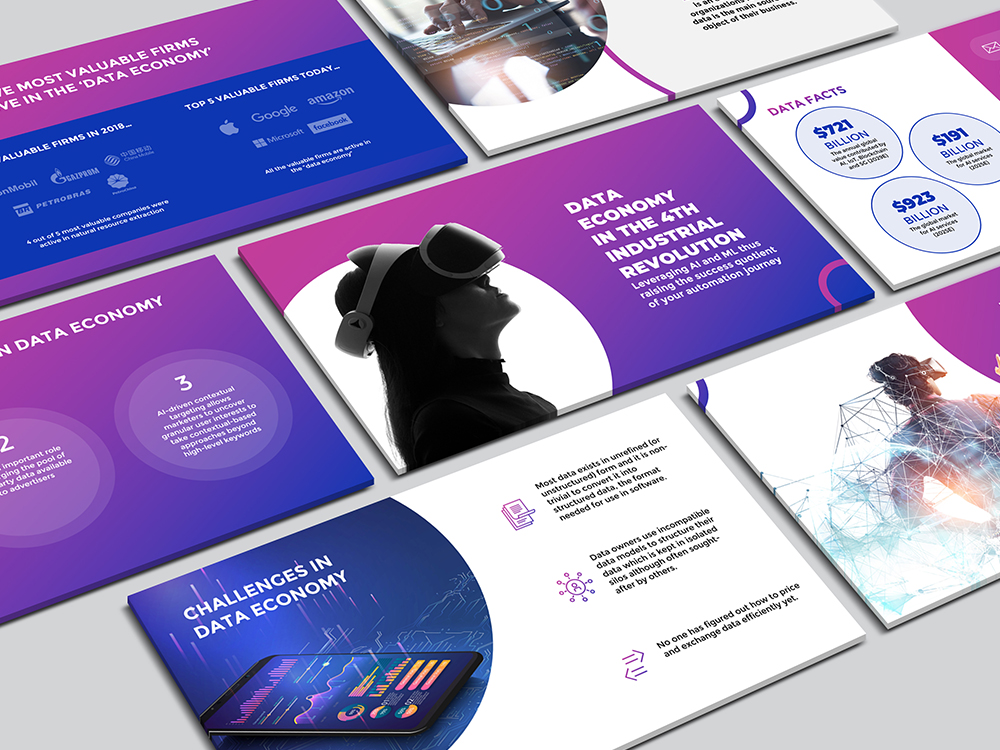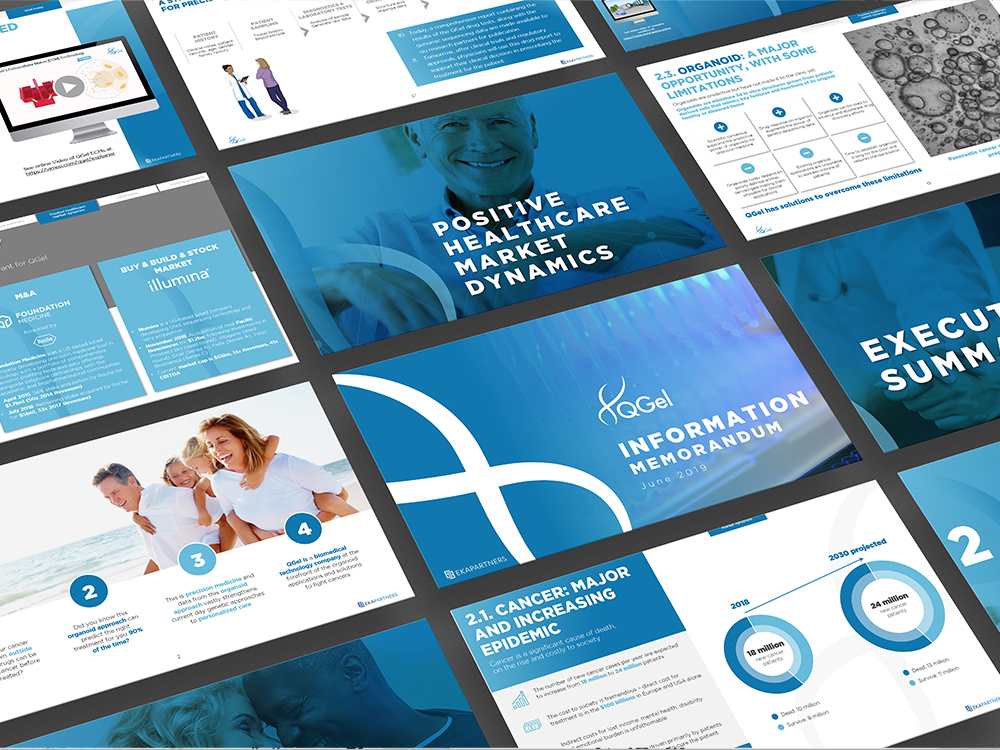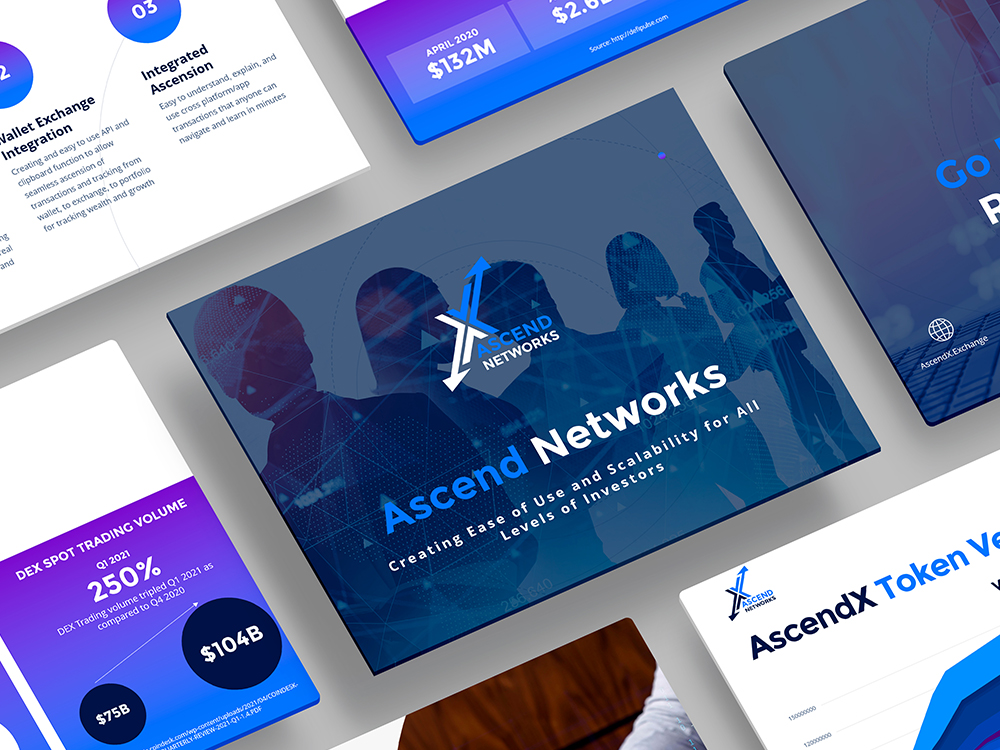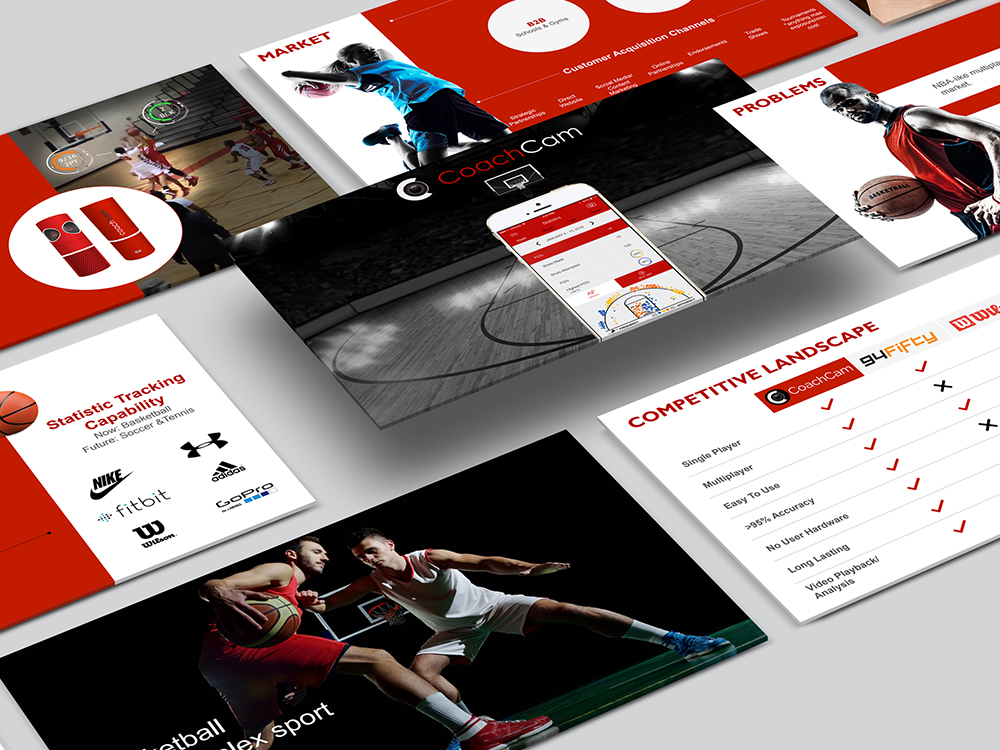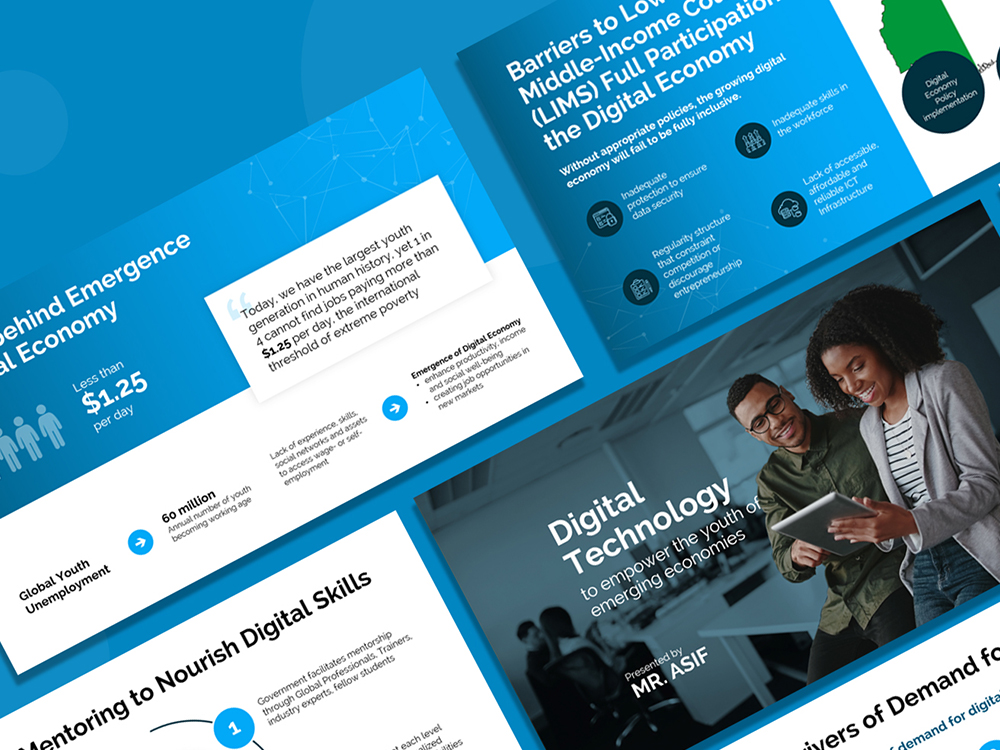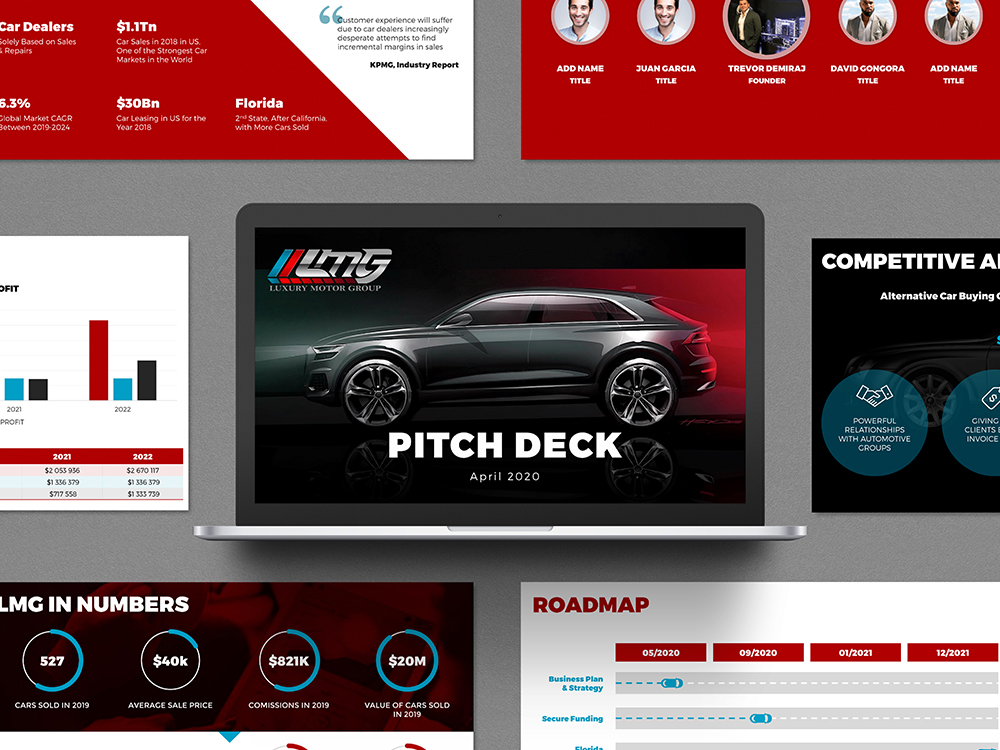 Elements of a

winning

pitch deck

Whether you are raising a growth fund or a pre seed, there are critical elements that each pitch deck must have. We understand each aspect of these elements and can help you in creating the most compelling message for the investors.
01
Start with
punch!
Set the stage for what is coming up ahead. You should design the slide to bring the investor into the right mindset by using visuals that relate to your product or industry.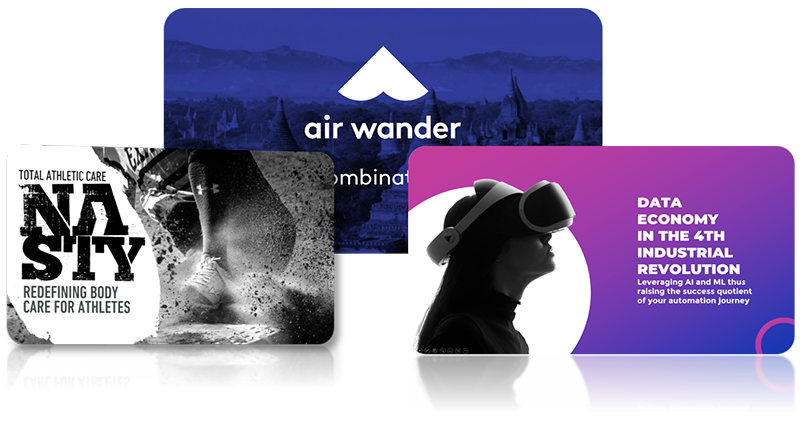 02
Uncover the
problem
Clearly highlight the problems that you are trying to solve. Keep the design clear and use simple language so that investors can easily relate the problem to real world scenario.
03
Present a unique
solution
Briefly present the solution to the problem in a succinct manner. Design must enhance the message and must not deviate the investor from the solution.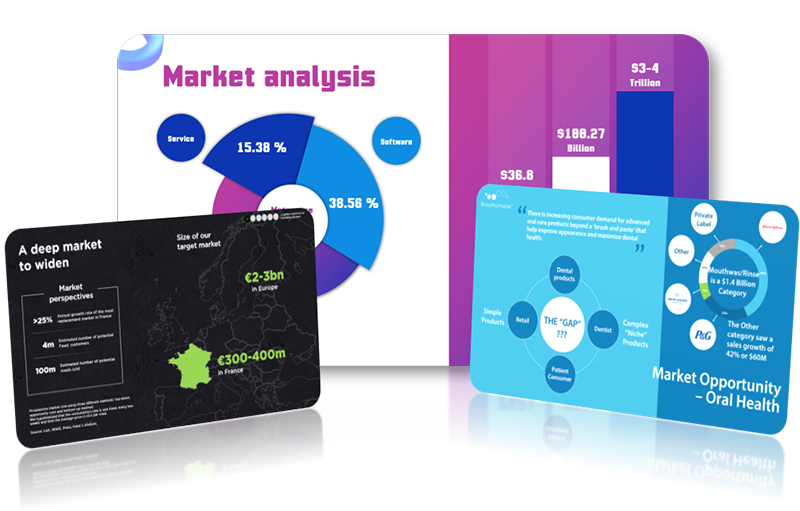 04
Estimate the
market
You estimates for the market size must be backed up by authentic data sources. Infographics can help you to visualize the market size for the investors.
05
Describe your
product
Time to delve deeper into your product or service. Clearly describe your product and it features through visuals, screenshots, illustrations and right images to keep the investors engaged.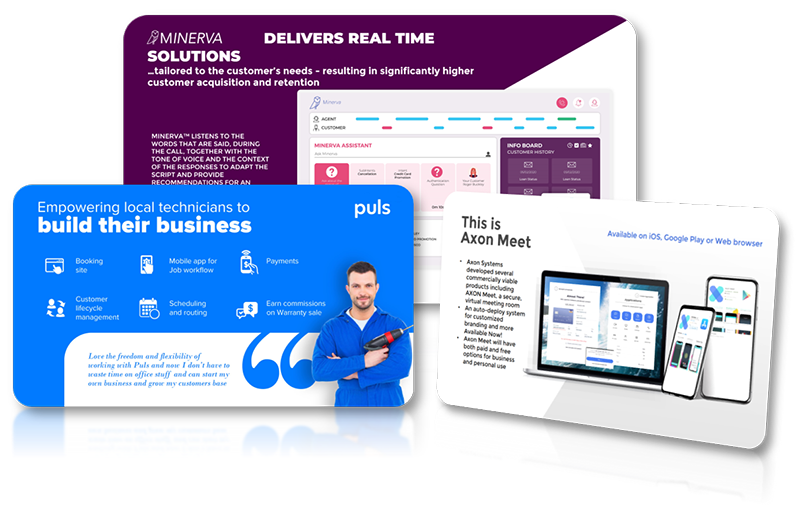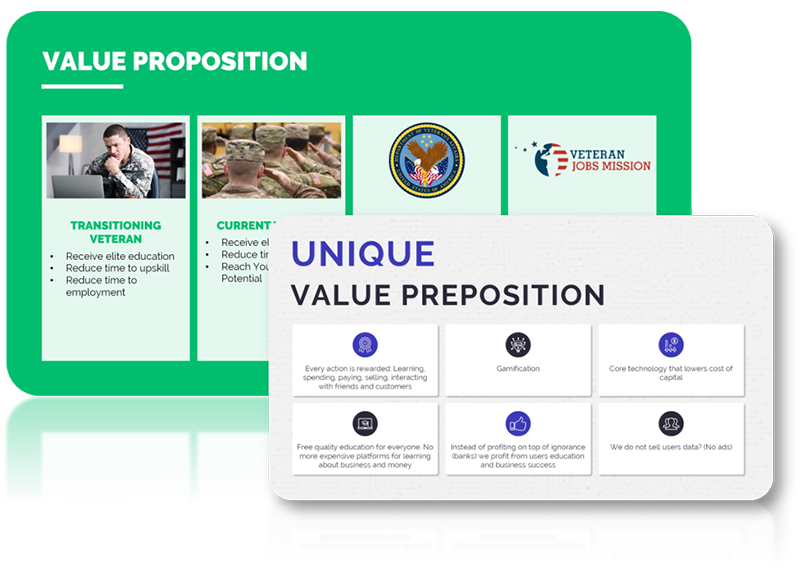 06
Highlight the value
proposition
Focus on the benefits and value of your solution and how it helps to solve the given problem. You should enhance the message using visuals and real life examples.
07
Showcase your
traction
It is critical to showcase what your product or service has achieved and is a proof of your concept. If you are still at the development phase, you can show success of comparable product if available.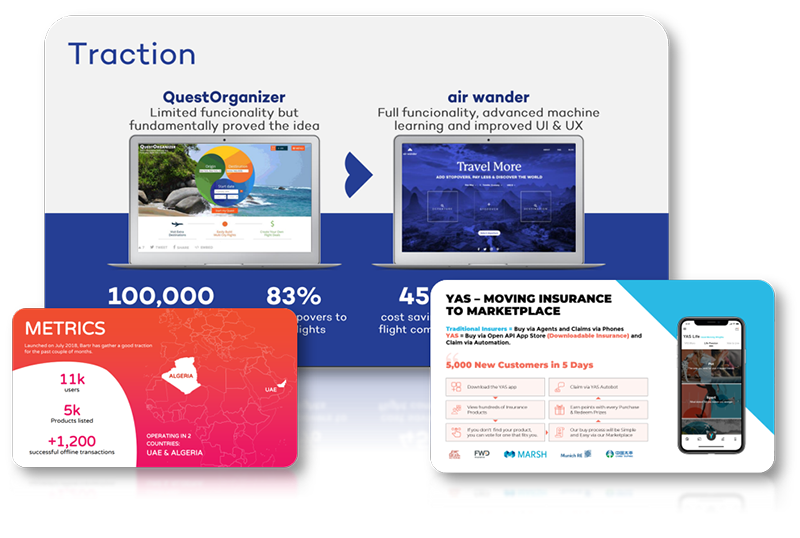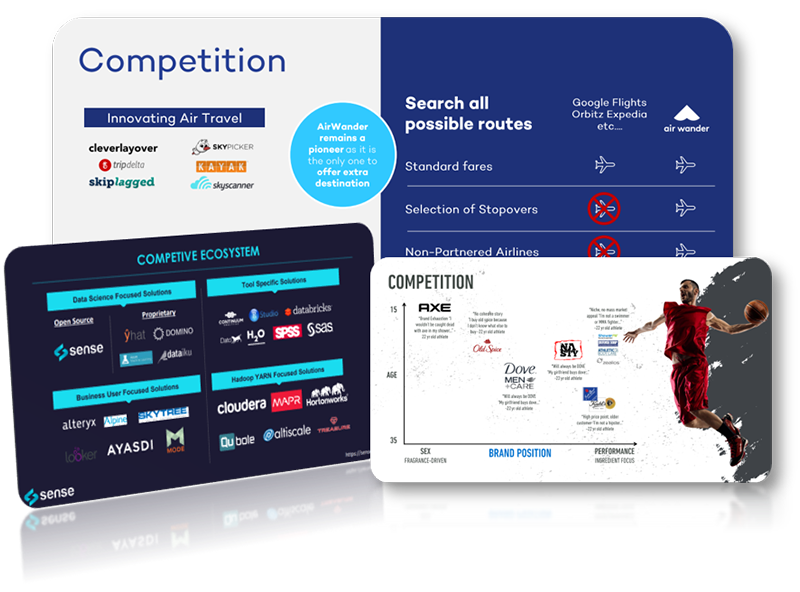 08
Identify your
competitors
Show the investors how you can beat the competition. You can design this as a graphical representation or a table clearly showing the advantages of your product over the peers.
09
Construct your
business model
A great idea is incomplete unless it has a feasible business model to monetize the idea for future growth. Visually show how the idea will generate money for the investors.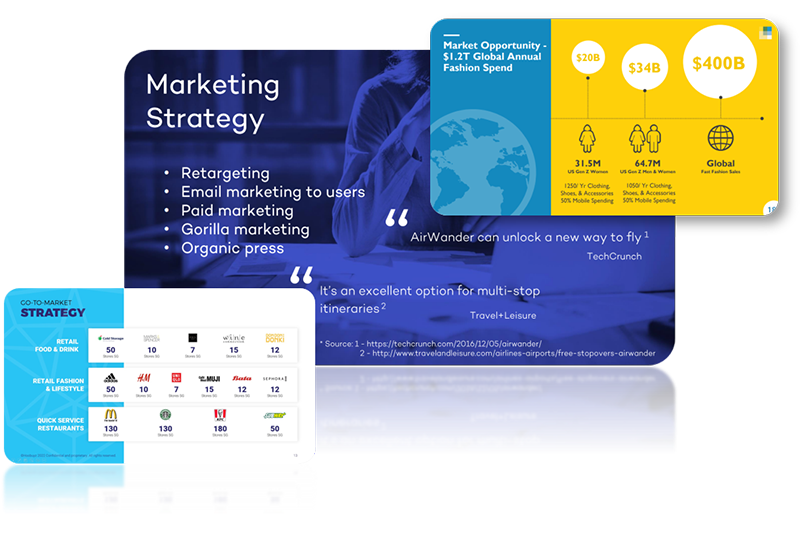 10
Strategize your
marketing
You need to have a well thought strategy to enter the market and get customers. Visually depict your plan and the channels that you will utilize for marketing.
11
Portray your
leadership
A great leadership is the pillar to the success of any business. List down the core team members of your team, highlighting their skills and achievements visually.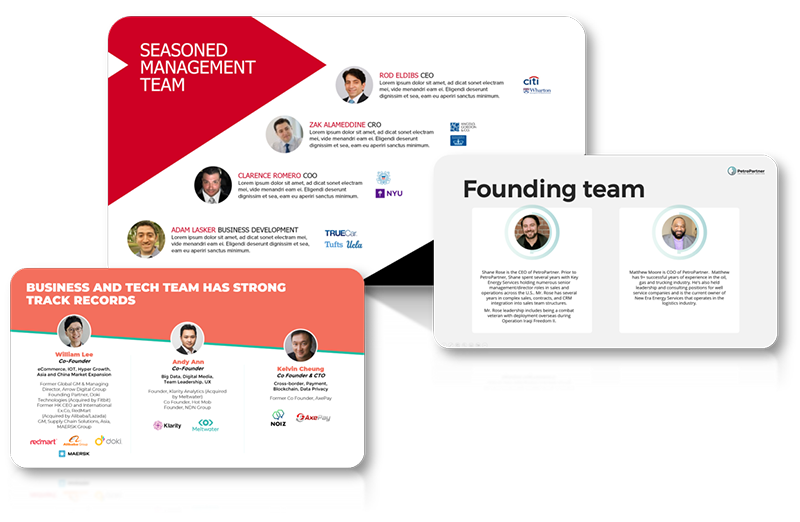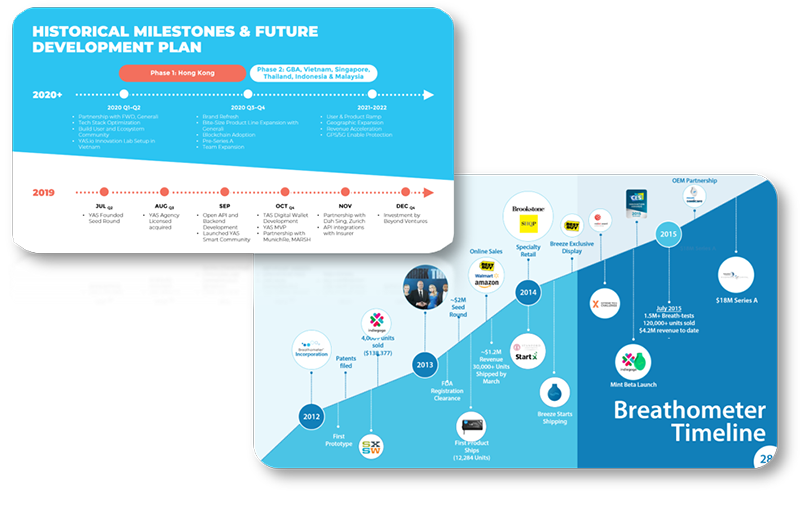 12
Delineate your
Roadmap
You must have a clear roadmap for development, marketing and launch. Visually capture the milestones on a graphical timeline.
13
Report your financial
projections
It is important to convince the investors about the future profitability and make them comfortable about potential exit. Graphically showcase the financial projections and margins.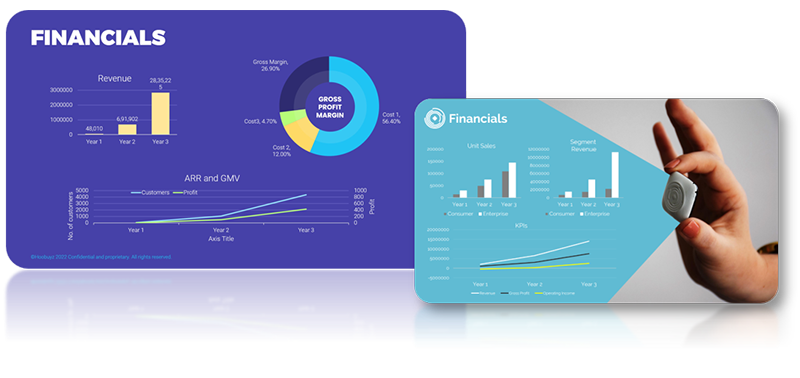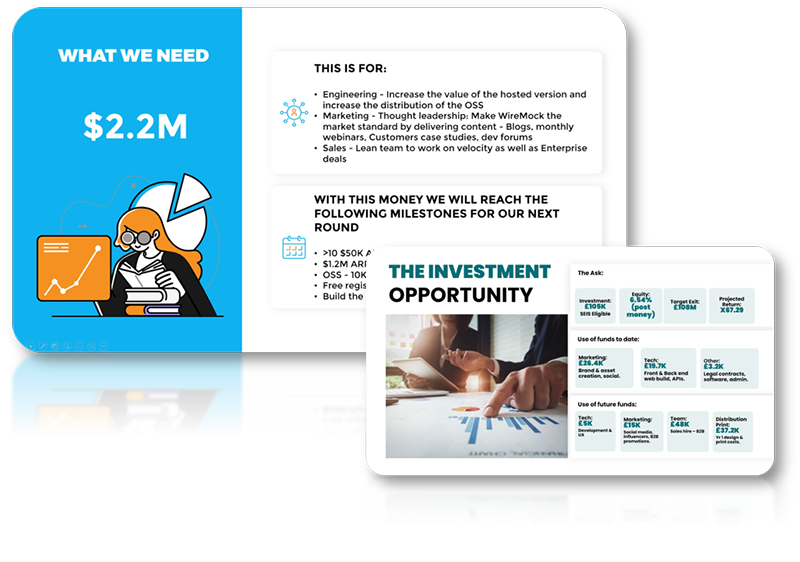 14
Formulate the
funding goals
Quantify the amount of investment you are seeking and graphically show the budgeted expenses for those funds.
Before-After Examples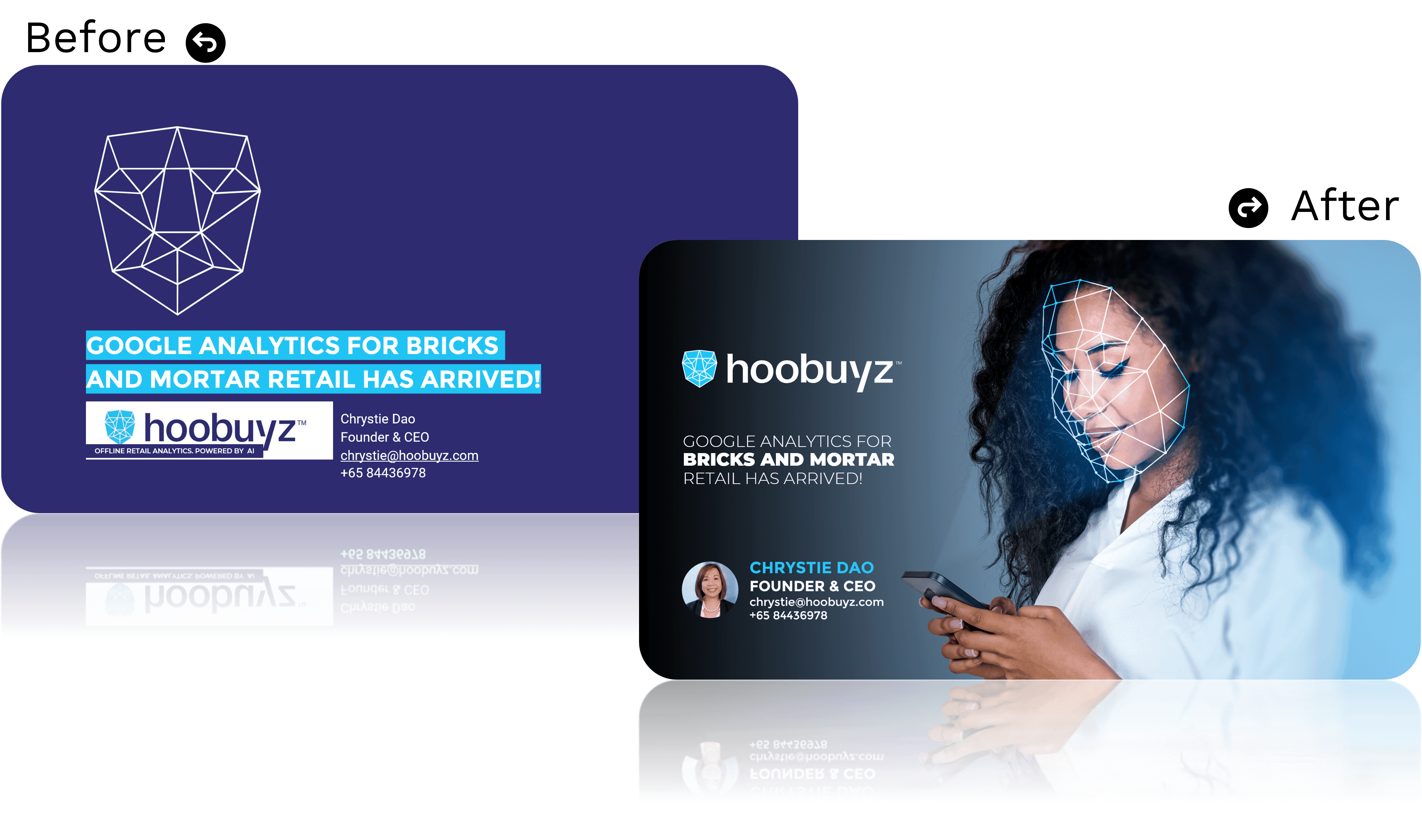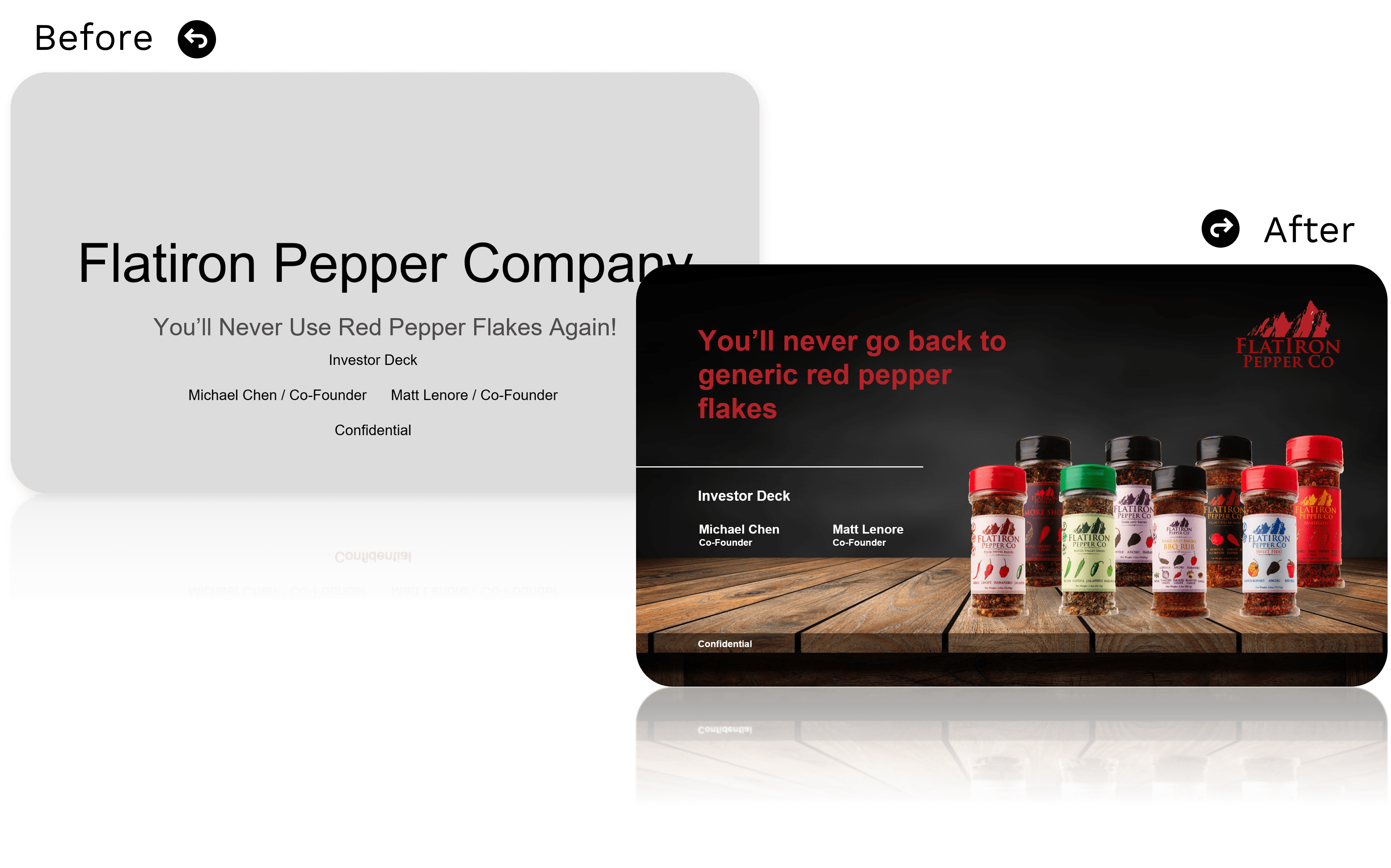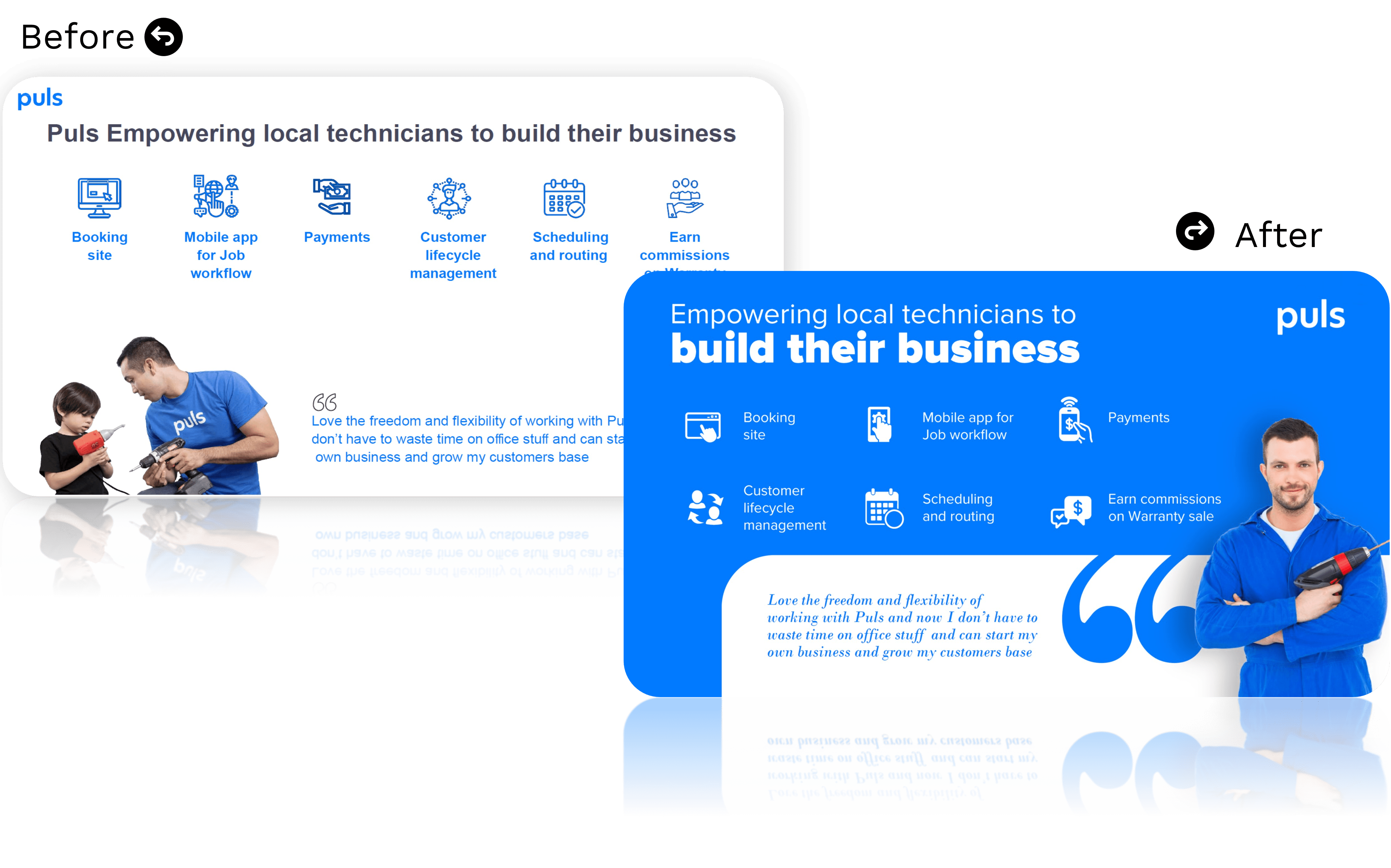 Successful Startups

Our process
Our happy clients
Magdi Amin
"I enjoyed working with Imran. He met a tight deadline and delivered a strong product. He was easy to work with and made all of the revisions I requested quickly without the need to explain - he understood what I needed very quickly and got it done."
James E Wright
"The freelancer Imran is excellent! He delivered on time with outstanding quality! I'm using him again. 5 Stars!"
Michael Linares
"Amazing quality, communication & 48 hour delivery! I love this contractor :)"